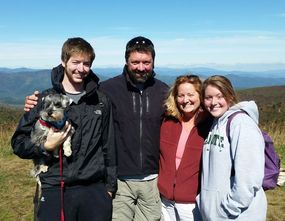 Dr. Tye Ardrey

Dr. Tye Ardrey was raised on a horse and cattle breeding farm in Knoxville, TN. He graduated with a bachelor's degree in animal science from the University of Tennessee in 1987 and subsequently went on to the UTCVM where he graduated in 1990. He joined Dr. John Martin and practiced in the Maiden area seeing large and small animals until 1999. He then moved to Cherryville to specialize in Equine reproduction at River Taw Farms until 2003. Since that time he has owned and operated his equine mobile practice which encompasses several local counties. He enjoys all aspects of equine medicine but is particularly interested in reproduction and equine lameness evaluations. He is a member of the American Veterinary Medical Association and the American Association of Equine Practitioners.
Dr. Ardrey and his wife Kim have two children both studying at the University of NC-Charlotte. They also share their home with two horses, multiple Black Angus cattle, seven dogs and five cats currently.
Dr. Ardrey enjoys sports and fitness training, including cycling, running, swimming, rock climbing and skiing (both water and snow).


---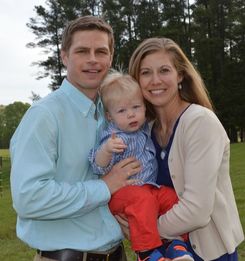 Dr. Kelly Winchester

Dr. Kelly Wentz Winchester was raised in Catawba County, NC and grew up showing pleasure horses in the Carolinas with her two brothers. She attended college at North Carolina State University and then earned a veterinary degree at NCSU. After graduation in 2010, she completed a one year internship at Tennessee Equine Hospital in Thompson Station, TN and remained there as an associate for one more year. Dr. Winchester moved back home to Catawba County in 2012 and joined the practice.
Kelly enjoys all aspects of equine veterinary medicine but has a greater interest in wellness, lameness and chiropractic care! Kelly enjoys riding her horses in her free time, along with running, hiking and spending time with her family, friends and two Labrador retrievers


---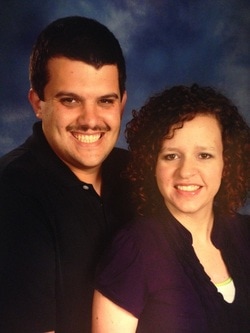 Dr. Jason Hefner

Dr. Jason Hefner, a native of Catawba county, grew up on a small farm with a large variety of pets. He attended NCSU for undergrad where he earned a BS in Animal Science. He then went on to earn his Veterinary degree from NCSU in 2012. He is a member of the AVMA and the NCVMA.

Dr. Hefner and his wife Millie have one child, Will, born in 2014. In his free time he enjoys quality time with his family, playing basketball, and volunteering with his church.



---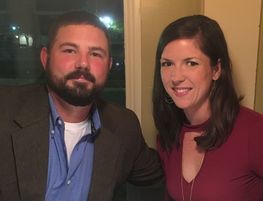 Dr. Keri Camp

Dr. Keri grew up in Madison, Mississippi and has been involved in equine veterinary medicine since high school. She received both her Bachelor's Degree and Doctor of Veterinary Medicine from Mississippi State University.
After graduating veterinary school in 2012, Keri completed a rotating equine internship at Equine Sports Medicine and Surgery in Weatherford, Texas, where she gained experience in lameness, surgery, medicine, and reproduction. Upon completion of her internship, Keri and her husband Kevin, returned to Mississippi where she practiced mixed animal medicine for one year before joining an equine practice outside of Memphis, Tennessee. Her professional interests include reproduction, neonatology, diagnostic ultrasound, and lameness in the Western performance horse.
Keri and Kevin have been married for 4 years and are excited to start new jobs here in North Carolina. They currently reside in Newton, with their 3 dogs, 3 horses, and a cat. During their spare time, Keri and Kevin enjoy riding their horses and spending time outdoors, and Keri, more than Kevin, enjoys CrossFit and running.
---
Support Staff

Jesse Poovey and Alison Beasley
Jesse has been working at Maiden Large Animal Hospital for several summers and will begin veterinary school at Lincoln Memorial University in the fall! Alison joined the practice in early 2017 and is from Indiana. Alison spends her spare time riding her horse. You can find these two working in the clinic or riding in the trucks, assisting doctors.